Simon Hoffman joins BCP Asset Management as Head of Intermediary Distribution
By
mitch
Friday, 27th September 2019
BCP Asset Management are delighted to announce the appointment of Simon Hoffman as BCP Head of Intermediary Distribution.  
Formerly Pensions and Investments Director at Friends First/Aviva, and previously with Irish Life, Simon has held a number of senior roles in propositions, marketing and intermediary distribution.
Simon will be responsible for the development of BCP's intermediary business as well as providing valuable insights for our product and proposition development.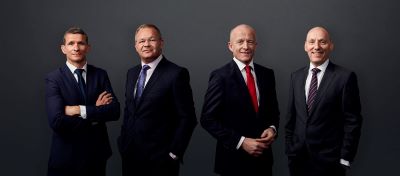 He is very well known and respected across the industry and brings with him a wealth of experience. His appointment is a reflection of BCP's commitment to the intermediary market and he will be working closely with our established team of Senior Investment Consultants – Ian Codd, James Finucane and John O'Driscoll.
Speaking on the appointment, BCP CEO John Calvert said, "We are delighted to welcome Simon to the team. He joins us at a time of record six-monthly growth in our inflow volumes (€331m). Intermediaries are core to our growth strategy and Simon's wealth of experience and understanding of the broker, self-directed pension and investment markets will greatly help us build on our intermediary relationships."
Simon will be speaking at the BCP Annual Investment Conferences at the Maryborough Hotel Cork on October 1st and the Aviva Stadium Dublin on October 2nd.