Another BCP film project received positively in Netflix
By
Tuesday, 24th July 2018
New Film Finance Scheme 2 Open for Investment - click here for details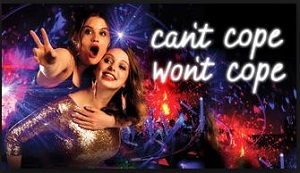 Due to the continued strong pipeline of high quality loan projects, the BCP Film Finance Scheme 2 is re-open for investments until the 14th December 2018. This partnership with Grant Thornton, follows the highly successful 1st BCP Film Finance Scheme which commenced in April 2015 and matured at the end of April 2018. The Scheme continues to meet its target return of 6%/7% p.a., and we are expecting to make the 1st distribution to investors in Q1 next year.
The new Scheme aims to provide short term finance to small and medium sized blue chip film and television projects which meet strict investment criteria. The scheme is targeting a return of 6%-7% per annum over the remaining 2 year 5 month term, withannual distributions. Investors will have the option to exit at the end of years 1 & 2 with 3 months' notice provided, subject to the availability of cash in the fund.  
The summary features of this Scheme top-up are as follows:-
Provides loans to Blue Chip Film & TV projects
All fim projects will be fully financed and fully contracted 
Target Return is 6% - 7% per annum (net of all fees, gross of tax) over the 2 year 8 month term, with annual distributions
3 projects financed by the 1st Scheme won Awards in the 2018 Irish Film & Television Awards
Loan projects recommended by Grant Thornton, approved by BCP
Exceptional track record; €500m+ successfully invested in 200+ previous projects
Available to a wide array of investors including Personal, Pension, SSAP, ARF/AMRF, PRB, Corporates, and Charities
Minimum investment amount of €25,000 
Closing Date 14th December 2018
Click here for an update on the scheme
Please note that the BCP Film Finance Scheme is NOT regulated by the Central Bank of Ireland.